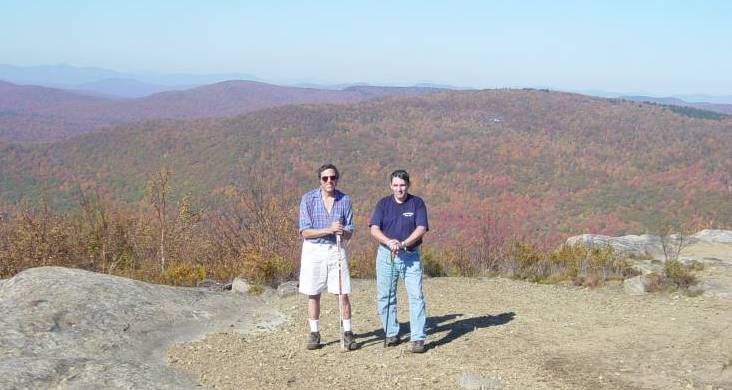 Russ (on right) with friend Don Pasquale on Mt. Hadley Saturday 10-11-2003.
This explains why there are no pictures of the trip to Lake George.
If you have any to share, please contact me at:
BTW for those who thought I went "mountain climbing," see the kids who hiked this hill...