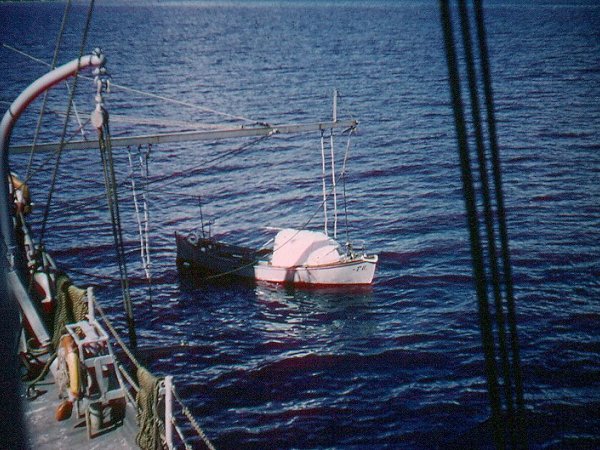 Subic Bay, P.I. 1954:
Remember our ships captain:
Captain Swabb a four striper if my thinker is on course. This boat was his personal transportation to and from our AF 11. A 3 man crew usually was on standby during in-port, unless the captain secured the crew for the day. It had a 4 cylinder BUDA engine for the propulsion.
A C3 hull at 16 knots full speed. One main engine, weight 875 tons, 4 cylinder vertical oppossed piston 2 fuel injectors that weighted 75 pounds each per cylinder, each piston weighed in at 8 tons, 98 RPM = 16 knots. You LST sailors would have shook you heads, as there was on inside catwalk and electrical lighting system where a snipe could enter the crankcase and visually inspect the interior of this great engine. It was never inspected underway - that's for sure.
APE (AF 11) Snipe Spencersan
(Douglas Spencer)