At the age of eighteen, I was inducted into the U.S. Navy and on 12/30/1943 and sent, by Lehigh Valley RR, from Philadelphia, PA to the Sampson Naval Training Station, NY. I underwent training for about five weeks. Was then transferred, on or about 2/2/1944, to Camp Bradford, VA. I was assigned to LCT #001 (A Mark 5) at Camp Bradford, for training. (I have a picture of the original LCT- 001).
Upon completion of training the crew traveled, by train, to Tonawanda, NY and picked up LCT #1019 (Mark 6). We sailed the LCT 1019 down the Erie Canal to Newport News. Was assigned to Flotilla Two. The LCT #1019 was then loaded, by a very large crane, onto the deck of LST #603 and we were transported, via LST #603, to Oran, Africa where we were 'dumped' in the Mediterranean.
Trained in landings at Algiers and then on to Tunisia where we were towed, by LCI, to Palermo, Sicily. More training and then in on the tail end of the invasion at Anzio, Italy. Moved up to Salerno then up to Naples for more training and eventually, loaded for Southern France. Had 3 Sherman tanks, 2 - 10 wheeler trucks, 2 jeeps and about 150 troops. Landed in Sardinia to allow troops to eat and bath in water.
Reloaded and on to Southern France. Went in to St. Tropez on the 2nd wave and then did much ship to shore. Mostly troops and equipment. Ports of call, while in the Mediterranean area, included Oran and Bizerte, North Africa. Palermo, Sicily. Naples & Leghorn, Italy. Sardinia and Corsica. St. Raphael, St. Tropez, and Marseilles, Southern France. Dates elude me but we returned to North Africa where we were loaded, by a 'floating' crane, onto the deck of LST #492 and returned to the states.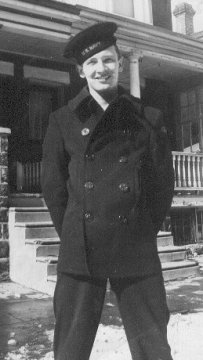 Harry in 1944