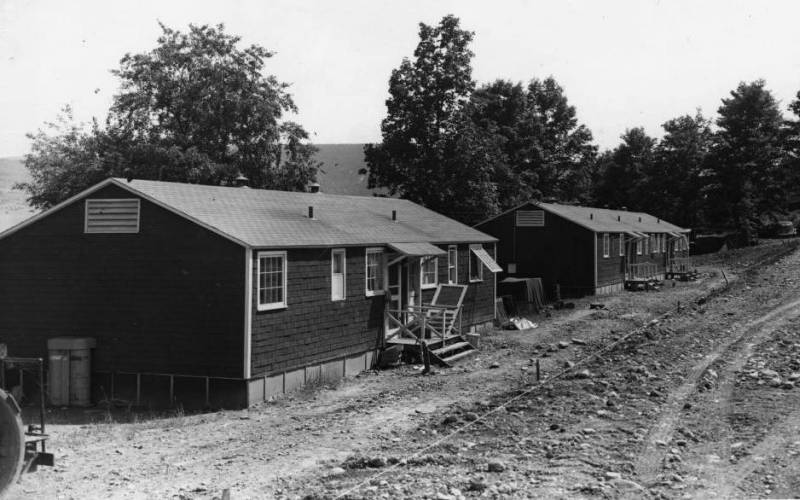 "SPLINTERVILLE"
original photo is located in the Paul F. Cooper, Jr. Archives, Hartwick College, Oneonta, NY.
These dwellings were obtained from the former army barracks at the Bridgeport, Conn., Municipal airport.
A larger two-story dormitory for men was hauled here from Sampson Naval base.
Each of these structures were once located at the lower part of the O'Yaron Hill campus, near other dwellings on Clinton Street.